Maulana Hamed Mohammad Khan, Ameer of Jamaat-e-Islami Hind, Telangana, today inspected the Oxygen Therapy Center, run by the Islamic Social Service Society, in Wadi-Huda, Hyderabad for the victims of early stage Covid-19. He spoke to all the patients and inquired about their health. He was informed about the performance and was appraised about the successfully treatment of COVID-19 patients. Apart from medicines, necessary medical aid has been provided to the patients with food. There is also an ambulance services.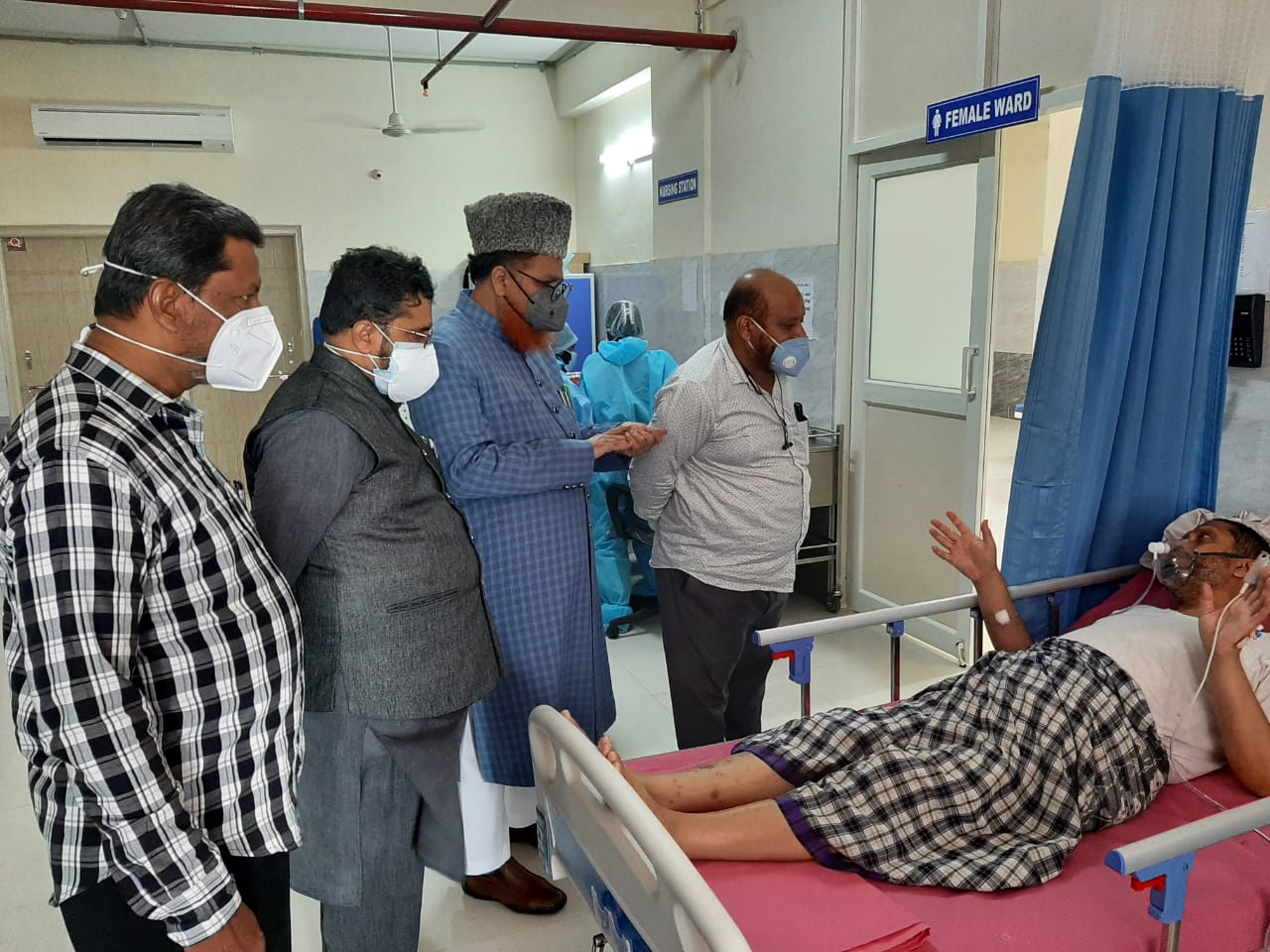 Maulana Hamed Mohammad Khan while talking to media on the occasion of his visit said that after initial treatment in this center, many patients have been discharged by the grace of Allah. He said that the interaction with the patients also showed that the patient and his family members were expressing satisfaction over the treatment and performance of the therapy center. Maulana Hamed Mohammad Khan thanked the doctors, nurses, medical staff and all the organizers on this occasion and wished them all the best and prayed that Allah Almighty accept their efforts. This was made possible due to the strong dedication and hard work of the staff.
On this occasion Hafiz Muhammad Rashaduddin, Secretary, Islamic Social Service Society, Hyderabad, and officials of the Center Mr. Yusuf Ali Khan, Mr. Abdul Rahim Khalid Bawazir, Mr. Abdul Majid Zakir, Mr. Syed Tabriz Bakhshi and others were present.