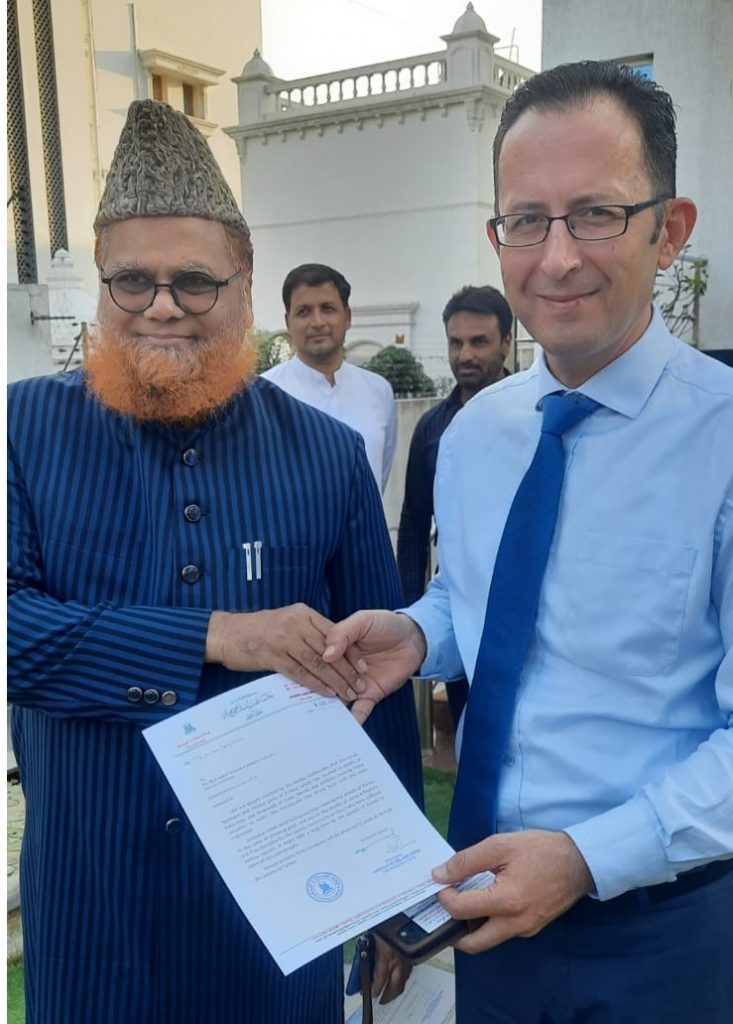 Expressing solidarity with the victims of the earthquake, Maulana Hamid Muhammad Khan said "we are with the Turkish people in this hour of sorrow".
A delegation of Jamaat-e-Islami Hind Telangana reached the Turkish Consulate General, Jubilee Hills, Hyderabad today and met with the Turkish Consul General, Mr. Orhan Yalman Okan and expressed condolence over the death of thousands of people and affected millions of people as a result of the deadly earthquake.
In his press statement, Maulana Hamid Muhammad Khan said that "We are deeply shocked by the devastating earthquake that hit the southern and central parts of Turkey, as a result of which thousands of people, including men, women and children, have died. And many people have been injured. Syria was also affected by this earthquake." He said that Jamaat-e-Islami Hind Telangana stands with the people of Turkey in this state of shock and mourns the death of a large number of Turkish citizens and prays to Allah for the speedy recovery of all those who are seriously injured. It may take a long time for the people of Turkey to recover from this disaster. Jamaat-e-Islami Hind will do whatever it can to help the people of Turkey.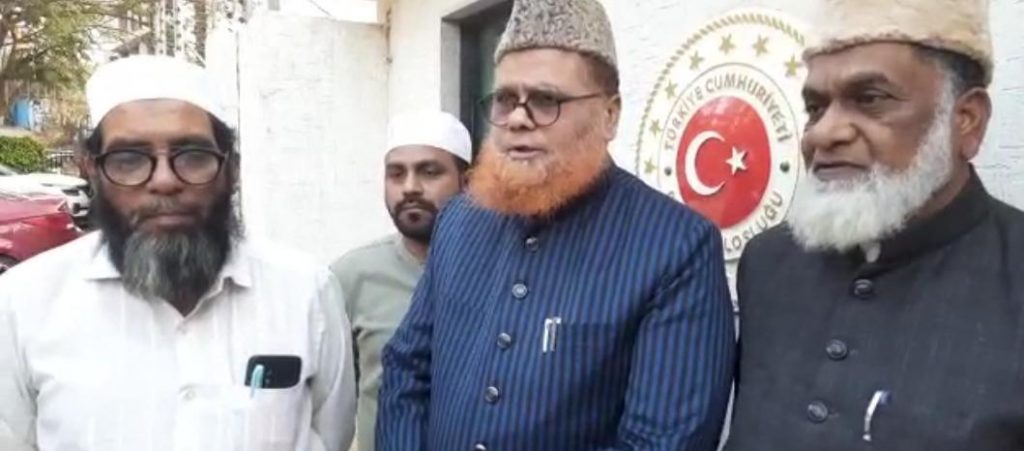 Turkish Consulate General Mr. Orhan Yalman Okan thanked the delegation for standing together in this hour of shock and expressing condolences and sympathy. The delegation included Telangana State Secretaries Mr. Mohammad Azharuddin, Mr. M.N Baig Zahid, Mr. Sheikh Mohammad Usman and others.