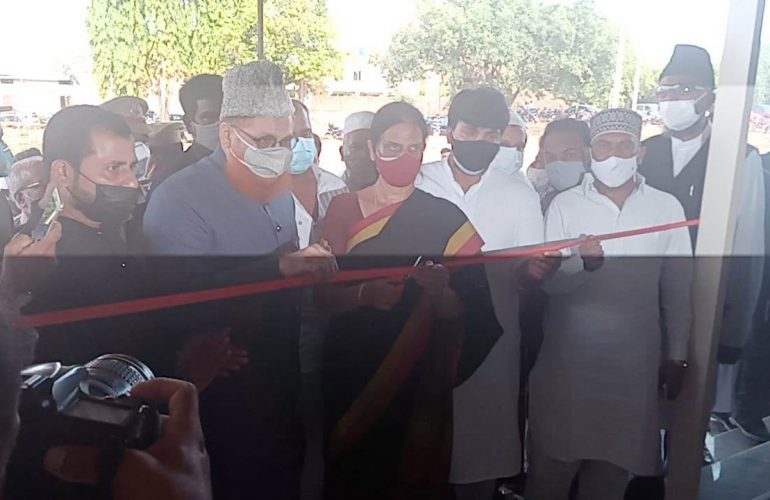 Due to lack and untimely supply of oxygen, many Covid-19 deaths are taking place. In such a situation, the Islamic Social Service Society, which is being run under the supervision of Jamaat-e-Islami Hind, Greater Hyderabad, has taken an important step. An Oxygen Therapy Center has been set up in the newly constructed building of the proposed Muslim General Hospital on a large campus with 50 beds to provide first aid and oxygen therapy facility to the victims of Covid-19.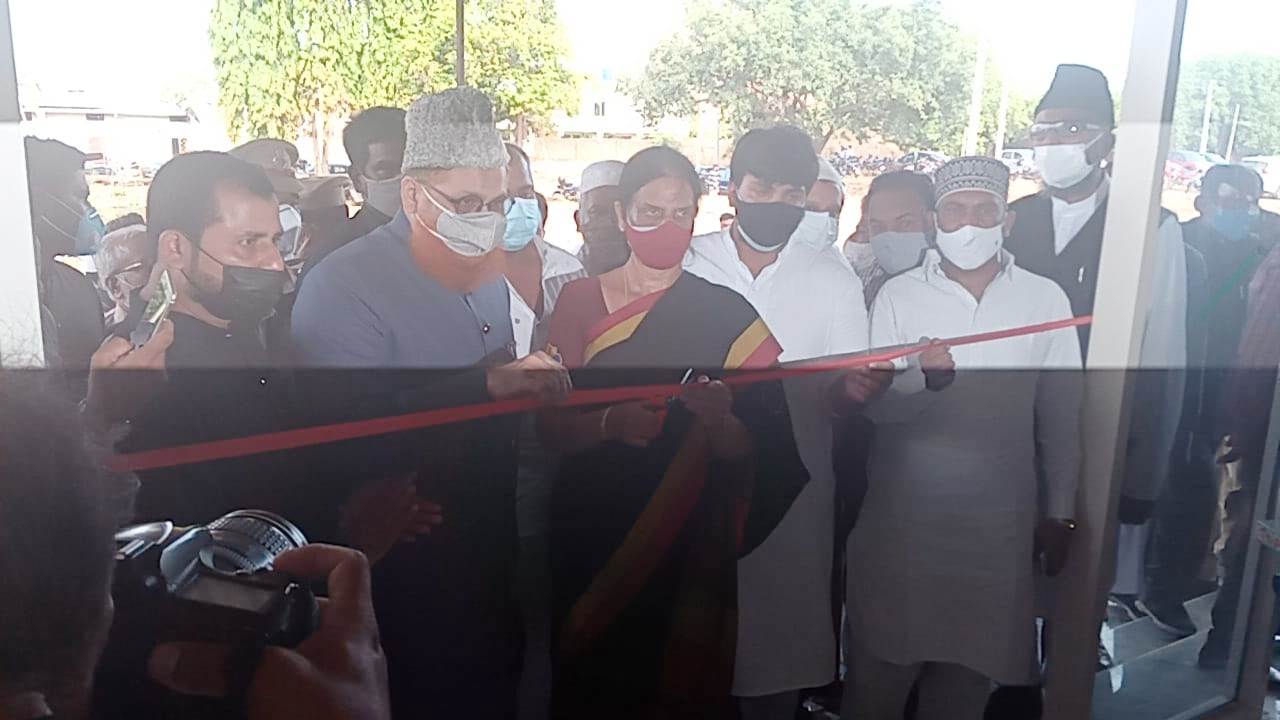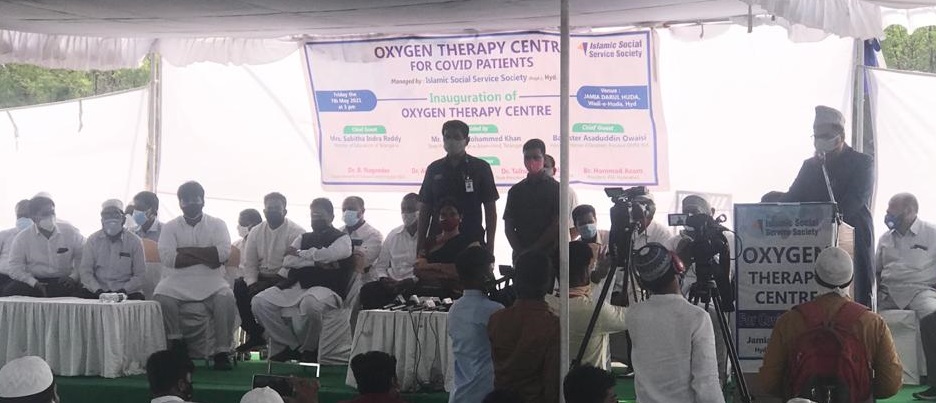 The inauguration was presided over by Maulana Hamid Mohammad Khan. Ms. Sabita Indira Reddy, Minister of State for Education Telangana was the Chief Guest and Mr. Asad uddin Owaisi Member of Parliament Hyderabad, Dr. B. Nagender, Superintendent of Osmania Hospital, Dr. Abdul Khabir Siddiqui, President Dare, Dr. Talha Fayyazuddin, President SIO Telangana, Brother Hamad Azam, President PSF were present on the occasion. Sabita Indira Reddy said that NGOs need to come forward on the occasion of this pandemic so that it can be brought under control as soon as possible. She congratulated the organizers of the Covid-19 Oxygen Therapy Center on its establishment. On the occasion, Secretary Islamic Social Service Society, Hafiz Muhammad Rashaduddin said that the center will treat patients with oxygen therapy who are affected due to lack of oxygen. The center will function as an outpatient unit for the next three days and there after patients will be admitted here. There will be a very reasonable and low fee treatment facility for the patients.
He also clarified that this treatment facility is not for those in need of isolation or patients who are in critical condition. This will be a first-aid and Oxygen therapy center only. For the convenience of the people, it is being set up temporarily for three months which will later be merged with the proposed Muslim General Hospital in Wadi-e-Huda. In his inaugural address, Ameer-e-Halqa of Telangana Maulana Hamid Mohammad Khan said Islamic Social Service Society Hyderabad is an old NGO which has been providing welfare services on various fronts since 1970. He also thanked the youth for their cooperation in setting up this coveted center Mr. Abdullah Ahmed Saadi, Chairman Municipal Corporation Jal Pali, Mr. Muhammad Azharuddin, Dr. Atif Ismail, Mr. Yusuf Ali Khan, Mr. Khalid Bawazir and Mr. Mirza Azam Ali Baig were also present on the occasion.
Press Secretary