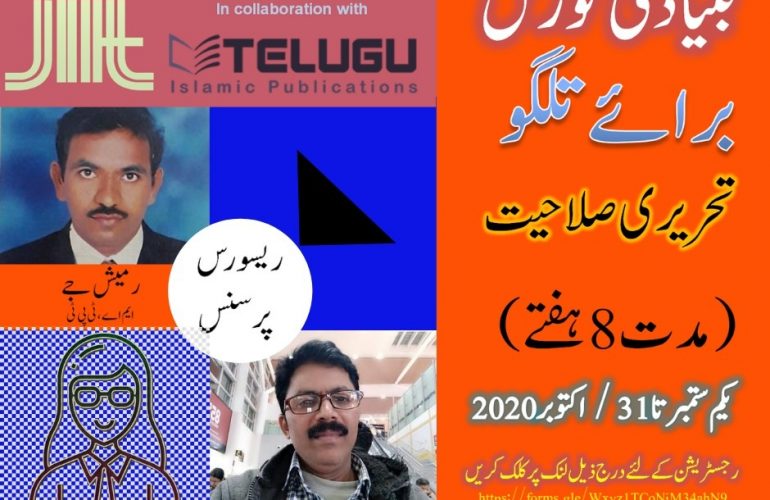 8 weeks course – 5 days a week classes – Total 40 hours
Understanding Difficulty: Level II
Timings:
[The course is offered online on ZOOM by HRD Department of JIH Telangana]
Why you need this course:
Telugu is the native language for the people of Andhra Pradesh and Telangana. Nearly 100 million people speak this language in and abroad India. Learning Telugu helps to connect with Telugu people, this will be useful for professional activities as well as personal interactions. Telugu is the widely used language on social media platforms. Writing skills in Telugu are essential to make your presence felt on social media. In this foundation course on Telugu writing you will learn:
Importance of writing skills
Telugu letters, letter combinations
Simple words and usage
Simple sentences and writing skills
Construction of meaningful sentences
Grammar
Letter Writing
Conversation in writing
Alankarams
Skills you will learn
Sourcing, Persuasion, Writing, Proofing, Editing
Support material and guidance
Personal care will be given to all learners to clarify doubts and improve drafts. References will be provided for further exercises.
Assignments and certification
Every specialization includes assignments. You will need to successfully complete assignments to earn your certificate.
What next after this course?
Once you have a fair understanding of the process of writing, types of writing and best practices of writing, you can move to an advanced level. At the advanced level, you can opt for any specialized field of writing:
Academic writing
Media writing
Creative writing
Course Fee
Rs. 500
Class Strength
Maximum 40
Essential Guidelines
All learners must have proper internet connectivity with ZOOM app installed in their gadgets. Please be ready with alternatives in case of any technical issue.
Daily attendance will be maintained by instructors. In case, if any candidate is absent for three consecutive classes then his/her name will be removed from the course and WhatsApp group.
All learners are expected to join the class at least five (05) minutes before its start. They should attend classes without any disturbance. Using head phones is preferable.
Fee will be collected from those learners who successfully qualify the Entrance Test. List of qualified candidates will be shared on jihts.org and WhatsApp group. Fee once paid will not be refunded.
In case of any issue, please contact to your Course Coordinator in WhatsApp group.
Who are the instructors?
The HRD Telangana has brought onboard seasoned instructors who have years of experience in writing and teaching English language.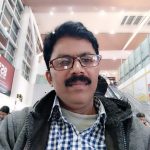 1. Mr. Ibrahim Nirgun : Equipped with M.A., B.Ed a seasoned teacher in Telugu. Well known telugu poet and active writer on Social Media platforms.
2. Durga Kumari J : M.A., HPT, 20 years of experience in teaching. Especially very good at Telugu teaching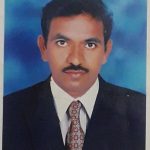 3. Ramesh J : M.A, TPT, 15 years of experience in Telugu Teaching. Especially very good at Telugu teaching
For registration click on https://forms.gle/mqfsPLTtmEqxYueL8