HRD JIH TS announces four new online English courses after an impressive success in online courses in September 2020.
Here are the details of new courses:
1. Basic English Writing Course (7pm-8pm)
2. Basic Spoken English Course (11am-12pm; 8pm-9pm)
3. Creative Writing Course (5pm-6pm)
4. Media Writing Course (6pm-7pm)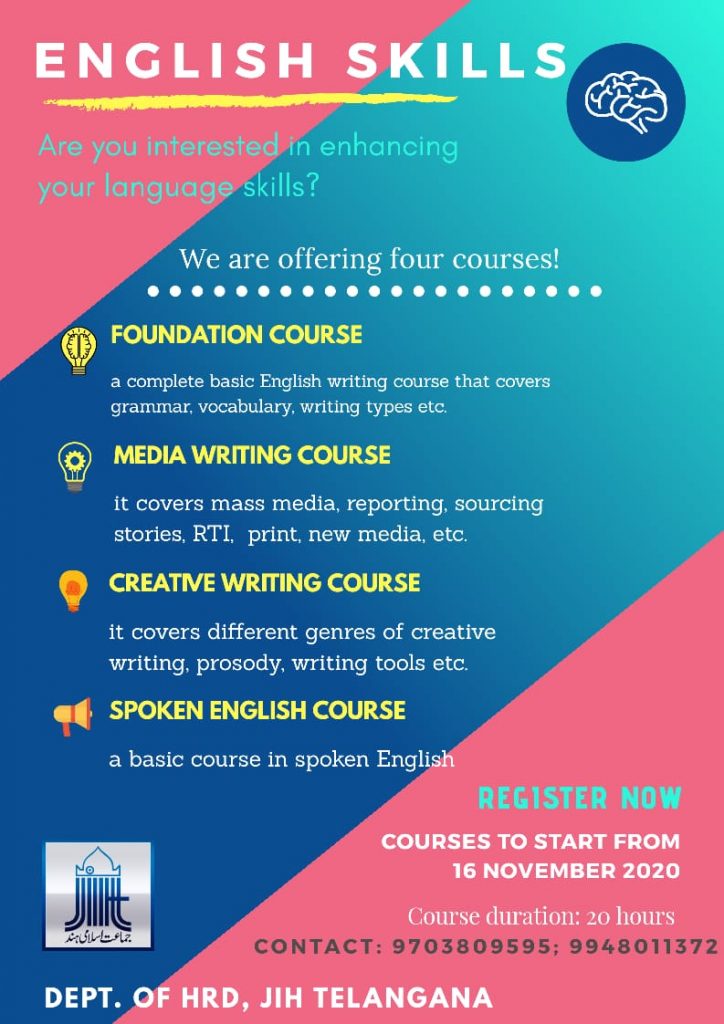 A common link for registration to any course is provided below. Please complete the form fully for registration.
All courses are of 20 hours duration with each class of 1 hour running five days a week (Mon-Fri).
For any query, you may contact Abdul Ghani (9703809595) or S M Fasiullah (9948011372).
Another update with list of all resource persons and schedule would be released shortly.